Spoiler alert!

There is a high chance that any page within this wiki contains spoilers about the game Ib.
Proceed at your own risk.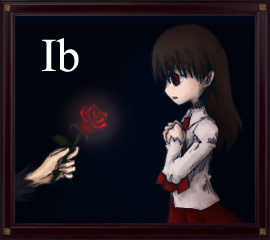 Welcome
Welcome to the Ib Wiki, the wikia dedicated to Ib, a horror game created by kouri with the RPG Maker 2000 engine. The game follows a young girl named Ib on a visit with her parents to an art museum, which soon takes a twisted turn as the lights go out and the famous Guertena's exotic pieces of art become all too life-like. While searching for a way to return to her own world, she finds a man named Garry, who helps her in her quest to escape the cursed gallery of the Fabricated World. As the game progresses, Ib and Garry meet a mysterious girl by the name of Mary. Depending on how the player progresses throughout the game, the ending will vary, as many of the player's choices will affect the game's ending.
The game is focused on exploration and puzzle-solving. There are no battles, and it does not demand for quick reflexes.
Featured Article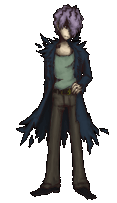 | | | |
| --- | --- | --- |
| " | Garry (ギャリー Gyarī) is the deuteragonist of the game Ib and the first character to join Ib on her quest to escape the Fabricated World. His age is unknown, but he is presumed to be between the ages of 18 and 24. Not much is known about Garry, as he doesn't reveal much about himself throughout the game. | ... |
Main Characters
Minor Characters
Guides
Community Poll
Did you finish your first play-through of Ib without a guide?
Blogs
Create blog post
Sorry if this questions has been asked before. Some articles are protected so I can't add pictures/proofread them. I understand this is to prevent vandalism, but how do I prove my trustworthiness?

Read more >

From now on, the article comments feature will be indefinitely disabled, unless someone can give me a really, really good reason why it should be enabled again. I've put up rules associated with the f…

Read more >

So, I can't get the Moving Storybook to work...I can't move on without it, How do I get it to work with the game?

Read more >
See more >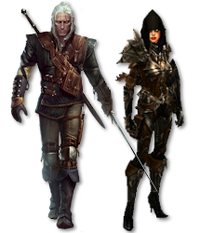 RPG Games
Go to these sites for info or for help with your own wiki!
AdventureQuest • Agarest War • Arcanum: Of Steamworks and Magick Obscura • Baldur's Gate • Biomutant • Dark Souls • Deus Ex • Diablo • Divinity • Dragon Age • Dragon Blaze • Dragon's Dogma • Elder Scrolls • Expeditions: Viking • Fable • Fallout • Faster Than Light • Fate/Grand Order • Five Nights at Freddy's World • For Honor • Grand Chase • Hyper Light Drifter • Ib • Legend of Heroes • Mass Effect • Might & Magic • Onmyoji • Shadowrun • SpellForce • Summoners War • Tales of Erin • Tom Clancy's The Division • Torment • Undertale • Wasteland • The Witcher
Want your community included? See how!
See all of our RPG gaming wikis!